In today's tech-driven world, a small gadget like a
USB flash drive
is incredibly useful; but did you know you can transform a regular USB drive into something extraordinary?
Customized USB drives
give you so much more than just storage as tiny (yet powerful!) tools that not only save important data but also help you in various ways. From protecting sensitive information to ensuring quick access to favorite apps, they can truly simplify your life.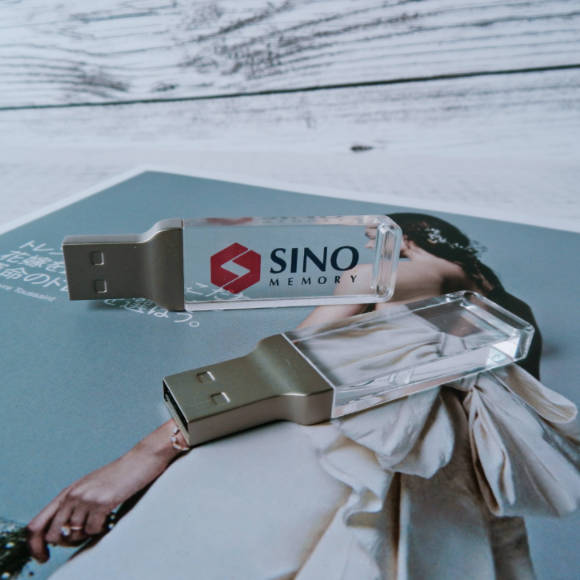 Hang on—there's more.
Customizable USB flash drives
also offer a creative way to express yourself and promote your brand! With all of this in mind, let's discover how these teeny devices can rise to the occasion as your everyday tech allies: adding security and efficiency to your digital life while allowing your personality and brand to shine through.
1. Unleash the Power of Your Brand
Let's start with the basics: Ever imagine having a USB that is distinctly
you
? Craft a
custom USB stick
that embodies your brand with help from
tailored colors
, materials, and
shapes reflecting your vibe
—just like your own little
mascot
of sorts.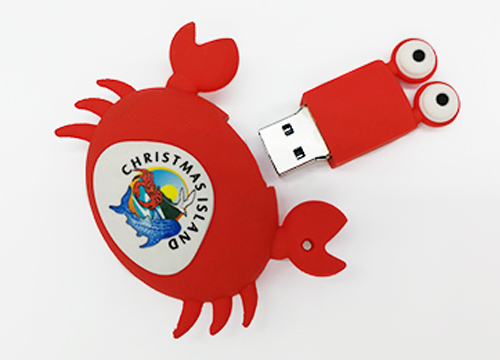 2. Leverage the Element of Surprise
Custom USB options give you the ability to hand someone not only a
drive
but an entire
experience
. Picture this: a
USB drive pre-loaded
with
exclusive content
such as
music tracks
, videos, e-books, and/or essential tools and software. This tiny gift ultimately serves as an inimitable resource, packed with surprises to captivate your audience while providing tangible value.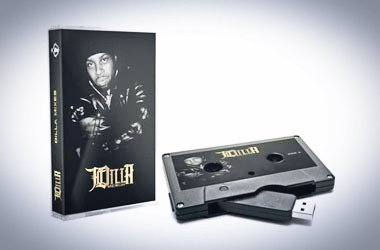 3.Explore a Techie Playground (With Safety in Mind)
Tech friends, we have a space just for you: a
custom USB stick
designed so that you can play around with various operating systems without risking computer stability. Are you a tech enthusiast eager to engage with different operating systems but don't want to jeopardize the health of your precious piece of hardware?
A bootable custom USB drive
is your best friend. Its straightforward design means you need only follow an online guide to boot up your computer with assistance from resources such as the
Microsoft Windows USB/DVD Download Tool
or
LinuxLive USB (LiLi) Creator
.
4.Boost Computer Performance
Customized USB drives are like a shot in the arm for older computers, adding some zip to your device's performance and helping tasks run more smoothly and quickly. Rejuvenate the performance of your proverbial dinosaur with
Ready Boost technology
available on custom USB sticks, a feature that
enhances system performance
without the need to invest in substantial hardware upgrades: giving aging devices the jolt they need for a longer life.
5.Fix Your Computer with Ease
If and when your computer crashes, our custom USB stick is ready and waiting to rescue you. Simply access
AVG
Rescue online on another computer to help revive yours; plug our flash drive into your crashed computer, allow
AVG to scan it
, and watch as your hardware (hopefully) comes back to life!
6.Protect Your Secrets
Special USB drives
arm your private data with extra protection. Whether you set up password protection or use advanced
encryption
, your sensitive data will always stay safe and sound; and with
various security options
(some free, others paid), you can select what's best for you and your business—knowing plenty of online articles are available to help aid your decision.
Encryption Software
EncryptStick software
is a fantastic option in this regard. Simply install it on your primary computer so it can safeguard data on your USB drive no matter your location, making your files accessible only through a special program as an extra layer of protection.
Fingerprint USB Drives
Just as their name implies,
fingerprint USB drives
offer yet another level of security—as only a (yes) specific fingerprint can be used to access files.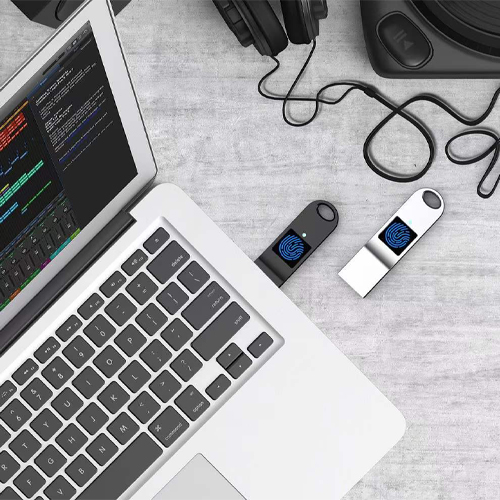 7.Access Your Apps—Anywhere!
With a custom flash drive, your favorite and most crucial applications are always with you and ready for use on any computer. Think of it like having a portable
toolbox of applications
you can grab from at any time.
8.Enjoy a PortableApps Suite
Our
customized flash drives
can come pre-loaded with a suite of essential apps from PortableApps, providing immediate access without any need for installation and thus shining through as a timesaving feature for those on the move and/or working from multiple devices. Simply plug in the flash drive to call up a familiar environment with your selected apps ready to assist you, making it an indispensable tool for efficient (and comfortable!) on-the-go work.
9.Swiftly Unlock Your PC with Ease
A customized flash drive can also serve as personalized security guards for your computer. After all, they aren't merely storage devices; they are the gateway to safe and secure computer access thanks to user-friendly software (
USB SafeGuard
). This secure environment
creates a password-protected
virtual drive on your USB, transforming it into a safe space for crucial documents. But wait—it gets better! The drive also functions as a unique computer lock so that you can access your computer hassle-free when it's plugged in while keeping others out upon removal. Check out
these steps
to configure your USB drive for this crucial computer security benefit.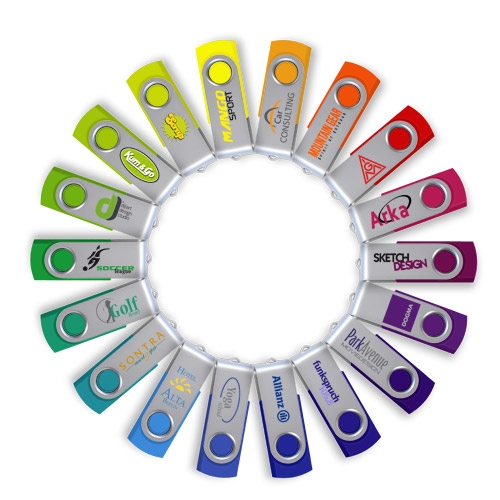 So, there you have it! Contrary to popular belief, a USB drive isn't just for storage;
it's a canvas, a toolbox, a key, and so much more. This means that each drive tells a story—your story—via flash drive customization. Intrigued? Reach out so we can start crafting
your
narrative with customized USB drives today!