As we've published the guide on USB drive types we've touched on the fact that there are flash drives of all sizes, shapes, dimensions, and capacities.
We're manufacturing high-quality flash drives of all configurations, and in this article, we'll give you an overview of the best-selling device sizes.
1) Custom, weird, and funky sizes.
We produce USB drives of all shapes and sizes, and very often that means truly unique stuff.
Some of the most complex shapes we've worked with include mascots, figurines, and stylized scaled objects.
Here's an
airplane USB stick
, a scaled
rubber medication spray bottle
Most of the uneven and custom-shaped flash drives are made with rubber, silicone, resin, or plastic. The drives can be painted in any color.
[caption id="attachment_1987" align="alignnone" width="500"]
USB flash drive isolated on white background with shadow. 3D illustration[/caption]
There are exceptions though - for instance, this
metal-made golden key USB
drive that works amazingly well to draw attention to your brand and style. These keys are tasteful but flashy and fit real estate brands well.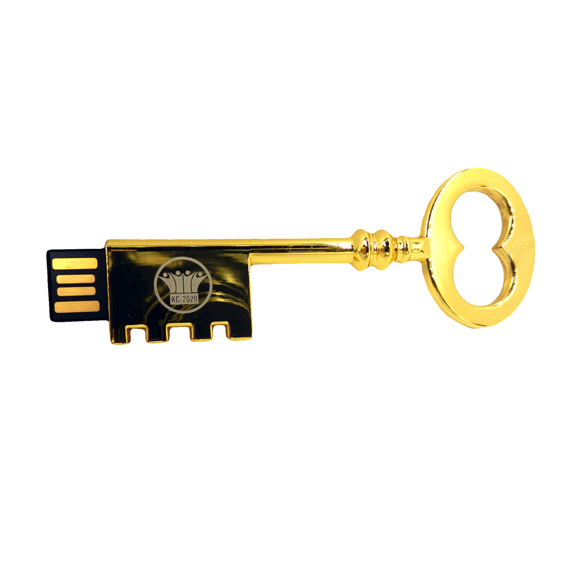 This
truck-shaped
or this chil
pepper-shaped USB
drive can give you more ideas on what exactly we can design and deliver for you (spoiler - it's anything).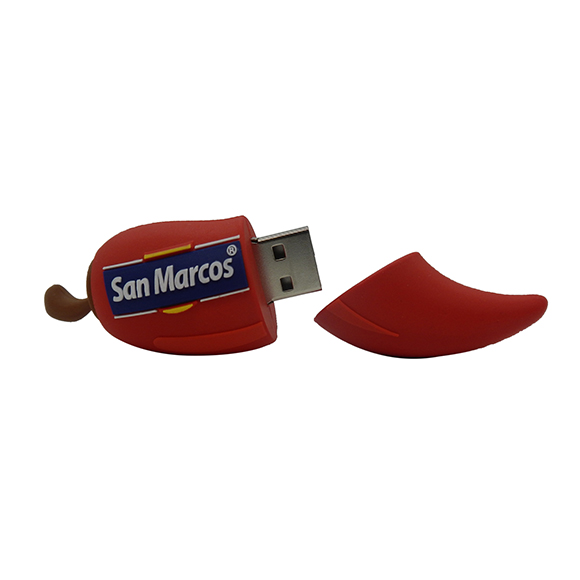 2) Keychain-size flash USB drives
A keychain is an item that has to be durable and scratch-resistant. By the nature of our keychain use, it's going to experience pressure in our pockets and constant scratching and hits (the keys that it goes with). With that in mind, all our keychain-sized USB drives hide the flash drives in a sturdy enclosing with a durable exterior design.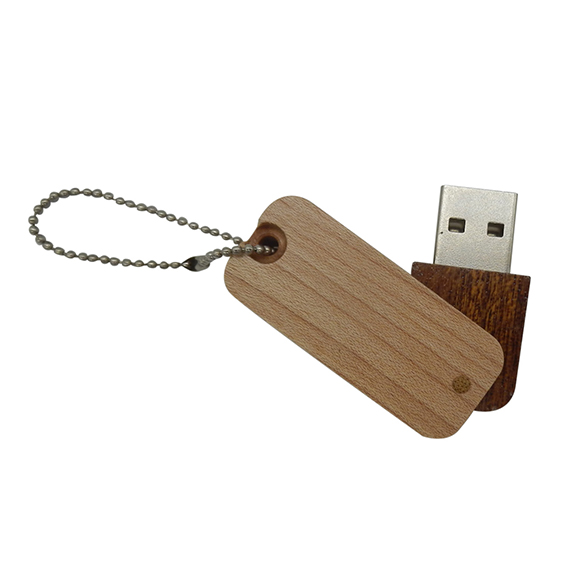 A
wooden case USB drive
works well as a keychain, as well as this
basic rubber university
key.
3) Wallet- and card-sized USB flash drives
These
metal credit card-sized drives
offer an extra touch of class to any promotional, corporate, or informational USB drive batch order. We customize the metal cards and add any type of image or an imprint.
These perform extremely well in business environments and anywhere where you need to showcase authority and style.
Because of the fact that we are used to handling our credit and debit cards with care, credit card-sized flash drives usually last longer and are not getting lost as often.
Cards like these easily fit into wallets and all kinds of pockets - the size of the drive is 3.375 inches wide by 2.125 inches high.
4) Minimalistic metal drives
These
minimalist drives based on mini USB connectors
have been selling pretty well - because they are truly compact, durable, and look amazing. The loop it has allows to use it as a keychain, and the metal body is immune to scratching.
The size of this flash drive is 45X12.3X4.5 mm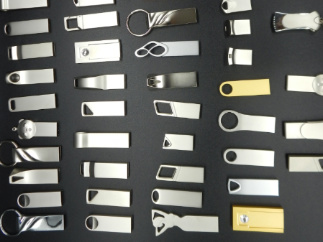 We can enclose a flash drive into a full metal body of any size and shape -
get in touch with us
and let's explore your ideas!
5) Standard-sized flash drives
Some customers prefer to go for
promotional USB flash drives
that look like lighter flash drives.
[caption id="attachment_1986" align="alignnone" width="400"]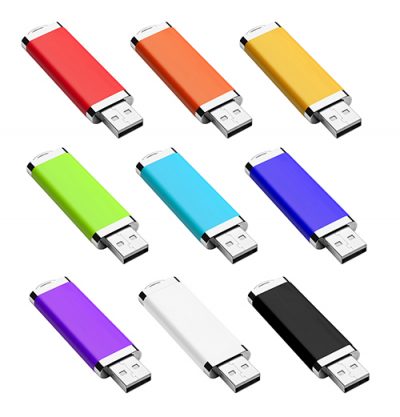 color USB flash drive isolated on white background[/caption]
This option works really well when you need to have a strict and effective presentation of your promotional or educational materials. There are no riddles here - anyone who looks at these thumb drives realizes they need to be plugged in. This plain look improves the UX in real-world marketing.
The dimensions of these flash drives are 57x20.x7 mm, they are plastic and plain looking, and they can have any graphics on them.
…Any size you like!
We can manufacture flash drives of all sizes and shapes from a wide range of materials.
Send us a message
and we will get back to you with a detailed estimate for your order!