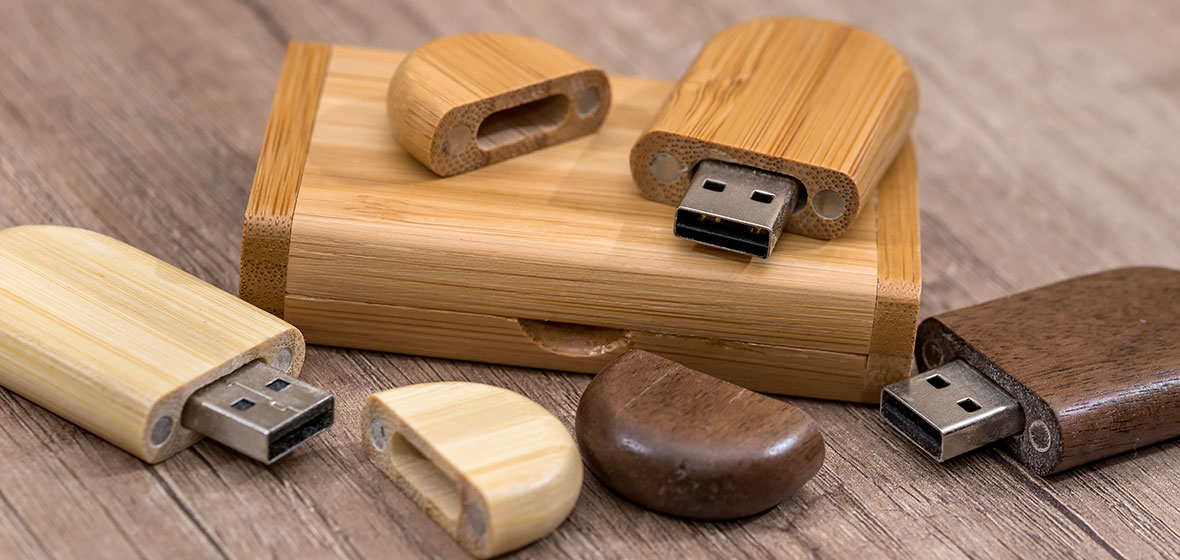 If you have been searching for a cheap, useful and stylish marketing tool, then look no further. A flash drive is sure to make an impression with clients. It's more useful than a business card, and it's a sure fire way to increase your brand awareness. Today, we are truly in the digital age. Most people keep all files, pictures and other important information in digital format. Therefore, a wooden USB flash drive allows them to instantly load their own data onto the drive. Whether they are on their way to work or school, it's the useful tool they need.
Wooden usb flash drives
Make a Statement
Do you want consumers to recognize your company name and brand and associate it with an innovative company? If so, then a stylish wooden USB flash drive is an inexpensive way to make a big impression. Order wooden USB drives in bulk and pass them out at your next event. Your company name will be there for all to see.
Moreover, this innovative product is sure to be a hit with employees and consumers alike. It won't get thrown away with the rest of the business cards that clutter up their purses and wallet.
Bamboo Usb flash drives
Personalization
Wooden flash drives can be laser etched to create a beautiful, one of a kind look. We can display your company name, contact info or logo. Choose from a variety of different fonts and styles and show off your company's logo for all to see.
Consumers will actually use this marketing tool, and will recommend your business whenever they do. If you add your company name to a wooden USB flash drive, you can quickly and easily make each USB a walking billboard.
Maple Usb flash drives
Convenient
USB flash drives make it possible to take any file, document or image with you on the go. There's no need to take your laptop with you to work or school. With a wooden USB flash drive you can instantly load the files onto the drive within minutes. Toss it into your pocket, purse or bag and take it with you on the go.
This is a much more convenient option than carrying your laptop with you everywhere. Therefore, your prospective clients are sure to appreciate this thoughtful gift. If you want a promotional gift that makes life easier for your clients, then look no further. These affordable wooden USB flash drives are sure to be a hit.
Maple usb flash drives