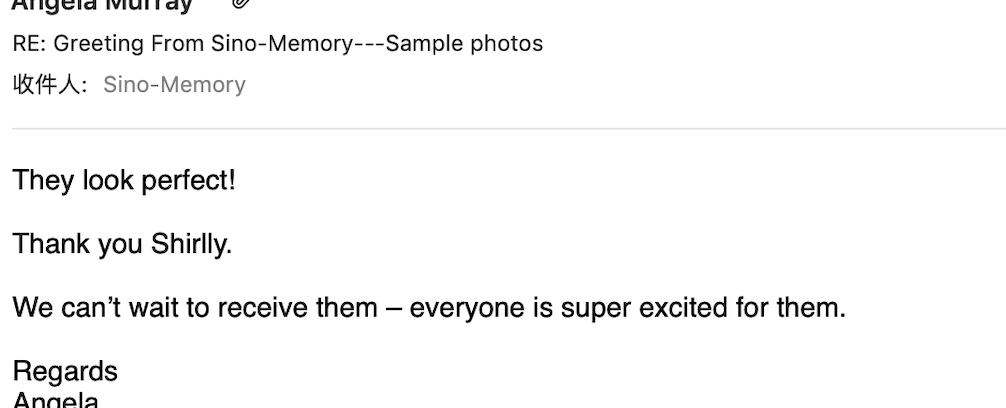 "They look perfect,Thank you Shirlly.We can't wait to receive them-Everyone is super excited for them" This is What's our client comment on Sino-Memory's products.
You do not need to worry about sales after.
We can guarantee quality consistency by employing innovative technology, superior raw materials, and precision craftsmanship in mass production. Hence, we build our reputation as a consistent and reliable supplier. And we can support you at the best price!
Clients who have partnered with our firm always have wonderful things about the mode of operation and the quality of our products.Perhaps you wonder if this is all a makeshift story; check below screenshoot to see what some of our clients say about Sino Memory.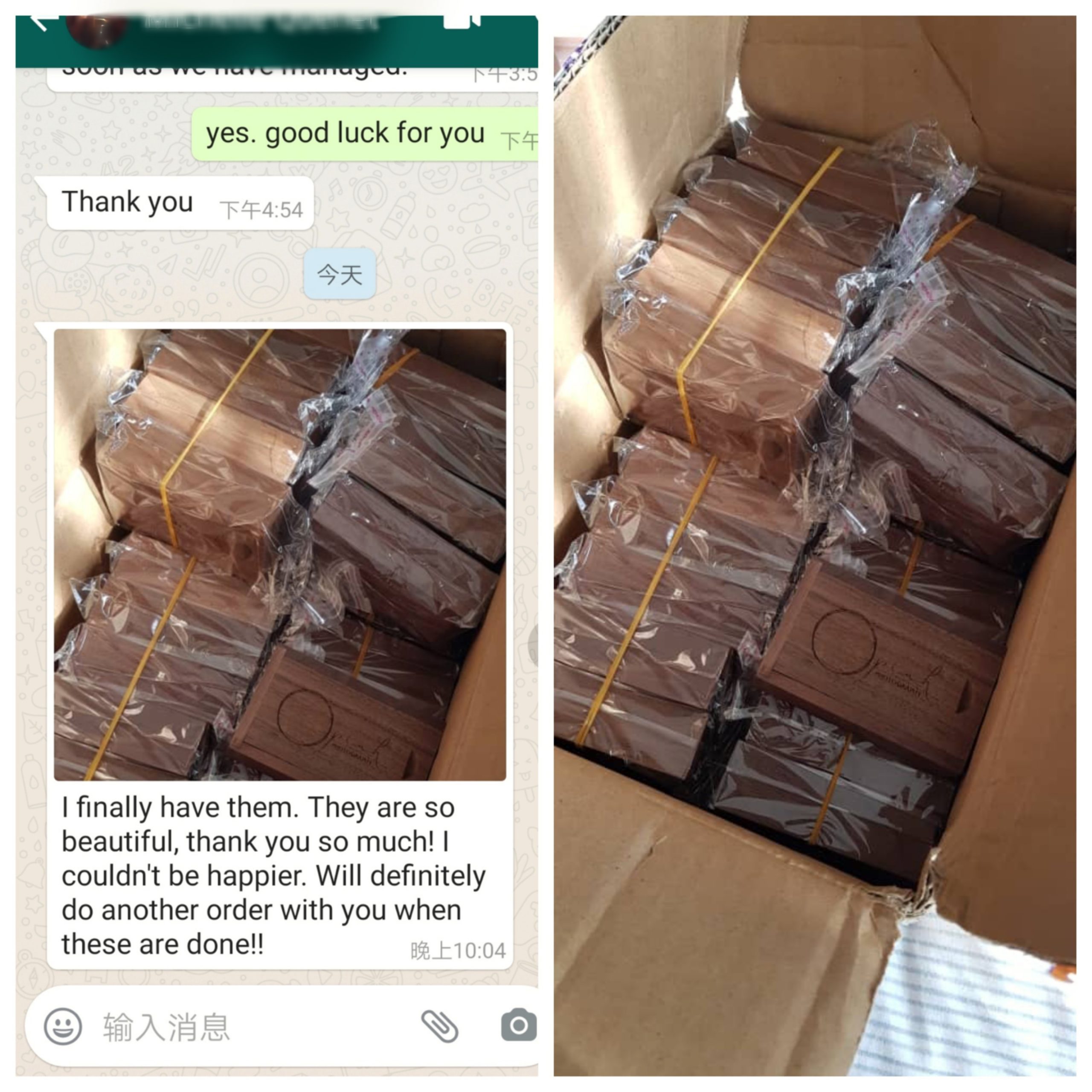 "I finally have them, they are so beautiful, and they arrived right on schedule; I will definitely contact you for another shipment once these are sold quickly."
This is one project for photographers in Africa.
We will meet your exact requirements and support your business with fully customizable; high-speed USB flash drives with superior performance guaranteed by high-quality chips.
We are in the USB drives business for more than 14 years and have enjoyed a good reputation.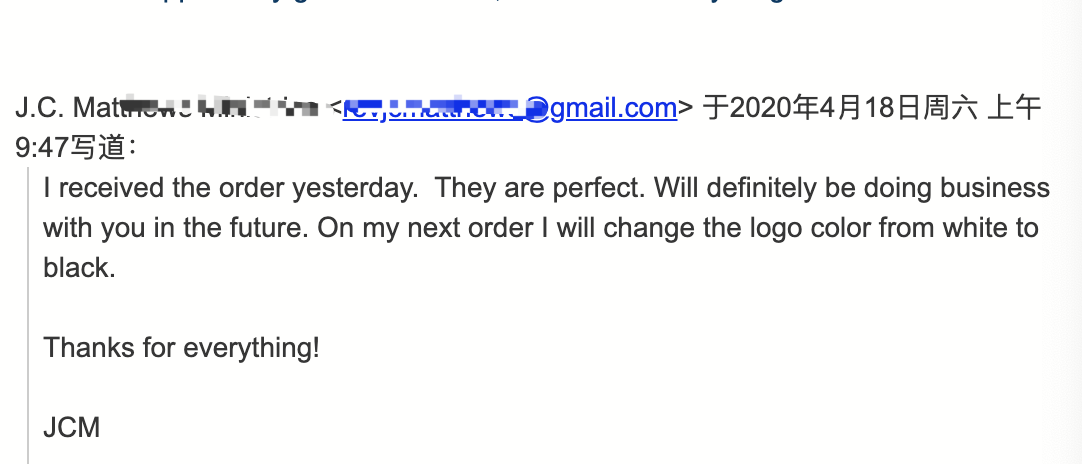 "The entire process has been a pleasure and look forward to doing business with you again in the future!" This is one project for USA clients, He use the golden key usb drives as a meeting gift. Our quality products win more repeat clients.
Over time, we have had customers contact us and ask if we could preload some of the flash drives with certain information they would provide to us. We do this by preloading the USB flash drives with any information, such as catalog, videos, and pictures, in a mass process to save your time.
Our most recent client had this to say about our efficiency and reliability: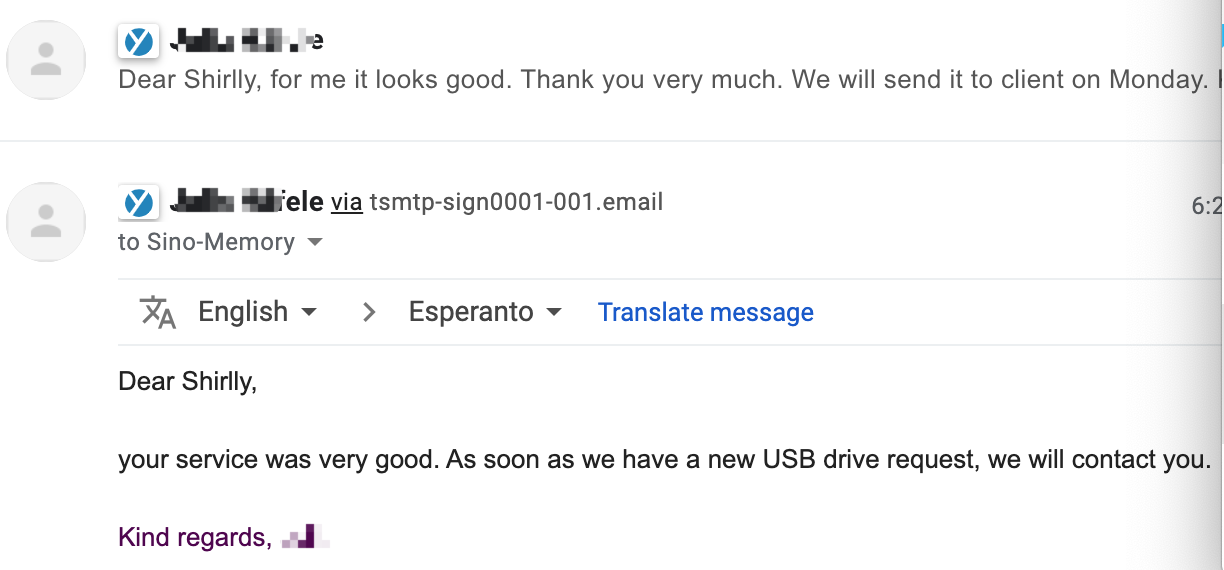 "That's amazing Shirlly, I really loved the quick turnaround on the USB drives. I appreciate that your frequent communication and the way you kept me abreast of each development stage."
Hope we can build a good business relationship with your esteem companies too. Thank you.
Did you think of gifting a loved one a custom gift?
Our USB flash drive is suitable for being presented as a gift on special occasions like weddings, graduations, etc.
With this in mind, we are ready to support your business by providing custom gift boxes, and we will help you design packaging and source other souvenirs for free to form a complete set. In this way, a high-grade gift box will attract more attraction to you or your brand.
Are you looking for a reliable USB flash drive manufacturer to support your business or meet your specific needs with OEM & ODM services at competitive prices?
Sino-memory is ready to be your best partner to start win-win cooperation.
One more reason why you should try us out asides from our wonderful reviews.
Lower MOQ, Free Sample
At Sino Memory, we understand how important having a low MOQ is to the longevity of a business, and that's why we give out free samples and have a MOQ of 1 piece- yes, that's right, you don't incur any risk when dealing with us.
Certified Products, Safety Guaranteed. You will enjoy one-stop shopping at Sino-Memory.com. Contact us now!
High standard require for Quality and strict QC before shipping.To ensure the RMA below 2% for each shipment.
What makes us so confident in our products.All chips are strictly tested before they are shipped.
is the chip test video on Youtube.https://youtu.be/TJw0i6zFy3I .Hope our products can bring more business to you.
Our experienced sales team will care about all details. Such as checking the artwork's colors and giving you the most valuable advice on choosing chips and logo solutions. Of course, we will keep following up on the produce status after the order and sample are confirmed. And choose the best way for the shipping. Save money and fast way.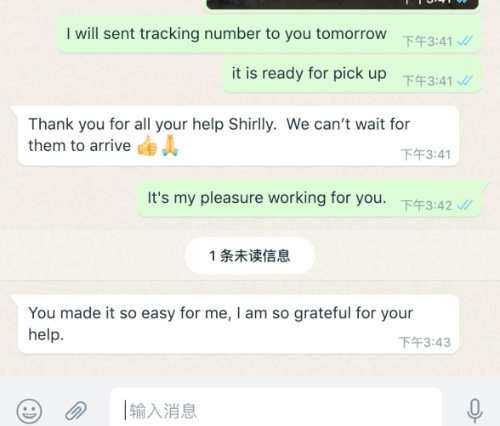 Our client's comments approved this :
"Thank you for all your help Shirlly. We can't wait for them to arrive. You made it so easy for me. I am so grateful for your help."
Clients send an email to us and say how much they appreciate the help they get from Sino-Memory. We felt encouraged.
Sometimes, clients encourage us to work so hard. Ensure delivery time and product quality. Sino-Memory offers the best services to clients. At the same time, The customers help us grow up. Never forget why we started. Keep on!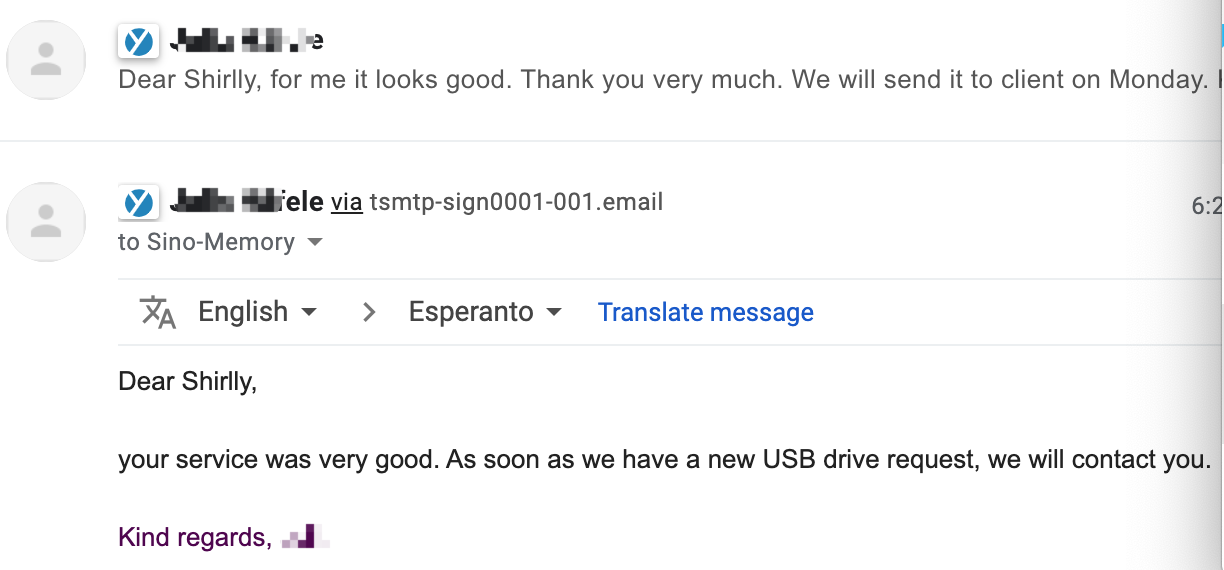 "Your services was very good. As soon as we have a new USB drive request. We will contact you."
Contact with our Now!