New Style USB drives Bring More Business to you !
At the beginning of every year, we often make plans about areas in our lives which we want to improve. We always set new goals and put new items on our bucket lists. Additionally, while this year the same trend continues, futuristic companies strive to ensure that our products are on your bucket list.
Sino-Memory is the leading USB flash drive manufacturing company that has stepped up its game on customizing these gadgets with brand information.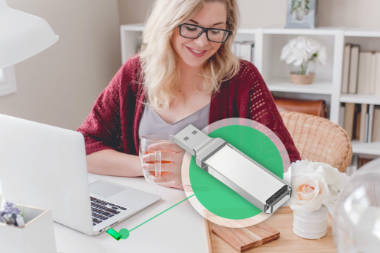 This year, we focus on launching impressive USB drive styles and designs for every kind of business. With continued advancement in technology, businesses are finding new ways of staying ahead of the pack. The use of custom flash drives is taking center stage in many industries, including healthcare and hospitality.
Customization is a strategy that is increasingly gaining traction among businesses to enhance brand uniqueness and awareness. Besides product differentiation, there are many other ways businesses can benefit from unique flash drives this year.
The Light of Hope 2021 Customizable Flash Drive
When giving out custom flash drives, it is vital to ensure that the items you're giving to your clients speak about your brand. The Light of Hope is a fantastic customizable flash disk that business owners can use as a powerful tool to boost their brand awareness. That notwithstanding, if you like customizable flash drives, then this gadget is a must-have for you!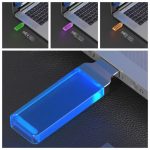 It is a cool flash drive that comes with diverse color options. The design of this gadget blends acrylic and zinc alloy materials, giving it a classy finish. You can choose to customize drives with different storage capacities as you wish. This new style comes with storage capacities between 4 GB and 128 GB.
One thing that stands out about this particular gadget is the fact that it has unlimited customizing options. With its wide enough size, you can go for full-color printing, laser engraving, or silk-screen printing options. Putting a personalized logo on your flash drive is a good way of customizing it and putting your brand out there in the world.
Apart from its fantastic design and customizable capability, there are other reasons why purchasing this product would be a good deal for your business. As the manufacturers, we guarantee that all our products arrive in perfect conditions with prompt replacements in case of damages. This assurance should be a boost of confidence for anyone looking to purchasing this fantastic custom design.
Customized Flash Drives are Your Business's Top Promotional Tools
The tech industry is highly competitive, and any good strategy that can increase your business's sales margin is a lifesaver. In marketing, every business is looking to put its brand in front of its direct customers. The more people interact with your product, the more sales you are likely to make. You can customize your flash disk and distribute them to potential clients in trade shows, conferences, and other social events.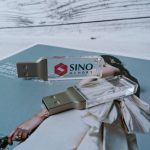 Success in any marketing campaign reflects the product or service gets. In digital marketing, you get an impression when a customer views your advertisement. As a business owner, there are many ways in which you can use a flash drive to get impressions.
The main aim of impressions is to measure how many people interact with your items. Every business owner can easily achieve this by inscribing their brand logo on a flash drive. According to research, custom USB flash drives are among the most effective promotional tools in countries like the United States, The United Kingdom, Canada, Germany, and France.
The same study also suggests that these unique drives are likely to get as many as 700 impressions overtime. The main reason behind customizing any product is to attract many people to the brand. There are many ways in which you can ensure that your product captures attention and gains impressions, including:
Issuing them as incentives to clients
Given them out as congratulatory prizes
Giving them out as promotional tools to new customers
Giving them out as welcome gifts to new employees
Issuing them in conferences and trade shows as giveaways
How to Maximize Returns on Customized USB Drives in 2021
Education Institutions
When students join colleges and universities, they receive many flyers and other goodies containing information about the institution they have joined. Since college students love to stand out among their peers, capitalize on this aspect by providing useful information via promotional USB drives. A perfect way to distribute the drives would be during their orientation week.
When distributing these promotional drives, you can either decide to put more information about the institution or any other relevant data. The amount of data you can upload on such promotional USB drives is limitless. The Light of Hope USB Drive is small enough to fit in a wallet. Moreover, it has various light changing options, making it the ideal promotional tool to use in academic institutions such as colleges.

Additionally, in a school, this device can also be used as a recruiting tool. Studies files that are offered in the school can save in the drive. A student's life revolves around doing research assignments and continuous assessment tests that require computers. Hence, a flash drive can come in handy. Students can add a lanyard or a key ring to keep it safe and avoid losing it.
1.Architecture and construction industries
Apart from printing logos, there are other ways in which custom flash drives can effectively be used as promotional tools. With its massive storage capacity, LED LOGO USB Drive can promote your business remarkably, and all you have to do is upload multiple images and write-ups showcasing your qualifications and achievements. Subsequently, this device comes in different storage capacities, and you can choose one with a space that is fitting for you.
An excellent example of how to use a flash drive in this industry is by uploading before and after photos of a project you completed successfully. This strategy cuts across many other professional fields, including;
The legal industry
Accounting and finance
Hospitality industry
Government agencies
If you're looking for the best flash drives and customization ideas, contact us for more insights into what we can do for your business.