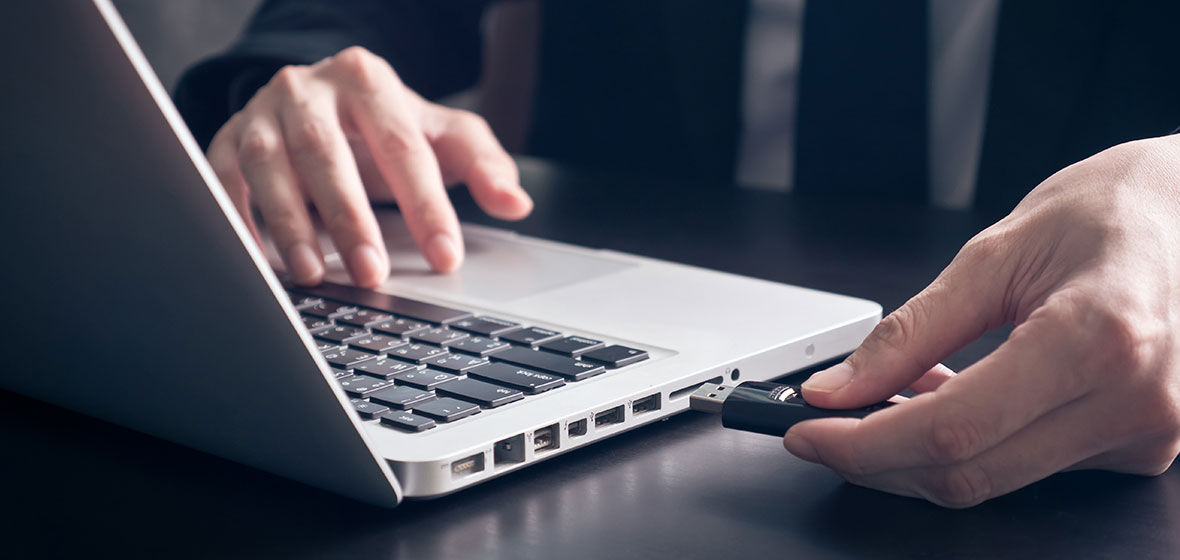 While most people believe that a USB Flash Drive is nothing more than a data storage device, it's so much more! You'll be surprised when you find out the amazing things you can actually do with it. Not only can you store and transfer your important files across systems, but your USB flash drive also has these cool little functions:
Put a 'secret lock' on your computer
A security software called the Predator can be loaded onto your USB drive. This transforms it into a 'secret' key to unlock your computer. Once activated, you actually need to plug in your USB Flash drive to log into your computer. If anyone tries to gain access to your computer without the USB drive, they will instantly be greeted with an 'Access Denied' message. How cool is that? Don't you want a Secret Lock USB flash drive now? We also can offer USB drives with passwords.
Operate Portable Apps
Here's another great feature of the USB Flash drive! It allows you to run your favorite files and apps on a Window's computer without actually booting into a fresh OS. Simply plug your USB Flash drive into the computer. From here, you can access a Portable Start Menu that opens up a world of portable applications for you to work with. There are different softwares that allow you to perform this function, such as winPenPack and LiberKey.
Use it as RAM
Slow computers are an irritating part of life for many of us. But, did you know that your trusty little USB Flash Drive can actually double up as RAM? This should help boost the speed and performance of your desktop/laptop. Simply plug in your USB Flash Drive (that possess adequate space) into your computer! Not only will it help manage your applications and programs better but also achieve a faster online experience. Ready Boost by Microsoft is an example software that can be used for this purpose.
Manage your Windows Computer.
Do you need a software to help you manage your computer with your USB Flash Drive? Parted Magic can be handy when you are in a hurry. With this software you can easily perform a wide range of functions such as partitioning your system's hard drive, cloning your system, resetting your window's password and so on. You don't need to use anything other than your USB flash drive.Believe it or not, a USB flash drive can also serve as an innovative and thoughtful gift for someone you love! All it takes is a few hours to load pictures, videos, songs or collages on your USB Flash Drive. Then you're free to give it away as a personalized gift. Go one, make someone feel special today!
Branded Your LOGO in perfect way-Wholesale USB Drives
USB Flash Drive is not only for personal use, it's also perfect as a promotional gift.You can even engrave or print screen your logo directly onto the USB flash drive. Whether you have an important event or meeting, this is a perfect way to promote your brand. It's sure to impress your client in a different way.Wholesale USB drives in China. Best Price with High quality.